"THE MUSIC BOX- Family Music Centre" – where learning music is FUN!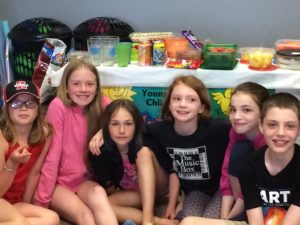 * dynamic teaching
* over 27 years of experience
* the highest quality music programs
NEW CLASSES FOR ALL AGES STARTING IN SEPTEMBER

REGISTER NOW!
themusicbox@hay.net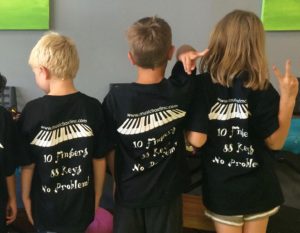 The Music Box is on Hwy 21 just north of St. Joseph near Zurich, Ontario

Testimonials

: What do parents and students have to say about Aimee Rau and Music For Young Children?
"Music For Young Children is an excellent approach and setting to learn the basic fundamentals of music through group play (songs, games and crafts). Instruction is age appropriate and it is truly AMAZING the calibre of progress and learning that evolves from the fun filled sessions." – Sharon Latta (grandparent of students Callum and Lauren and retired school teacher)
"Aimee Rau creates the ideal atmosphere for music lessons, far from the traditional image of strict and repetitive. Aimee's classes foster learning through fun, upbeat activities that raise students' self-confidence through individual attention as well as peer interaction. Aimee has a gift for connecting with her students and their parents, she has opened the door to a love of music for all three of my children." – Cary Gilbert (parent of Music Pups, Sunrise and Sunshine II students)
"I like doing music with Mommy" – Hannah (3 yr old Sunrise student)
"I like making music on the piano" – Gracie (5 yr old Sunshine II student)
"Music For Young Children meets the need of each individual and allows the child to progress at his/her own rate. Miss Aimee is an excellent instructor who provides positive reinforcement and encouragement for each child in a most caring and sincere manner." – Karen Latta (parent of Sunshine II and Sunbeam II students)