THE MUSIC BOX  near Zurich Ontario is happy to be serving all of Huron county!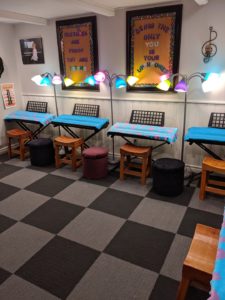 The Music Box has recently moved to a new location!  You can find us on Bluewater Highway (Hwy 21) just north of St. Joseph. The new studio  continues to offer  Music For Young Children classes, Music Pups® classes for babies and toddlers and private piano and theory instruction. It doesn't matter whether you are an infant, toddler, child, teen or adult; at The Music Box there is a music education program for you!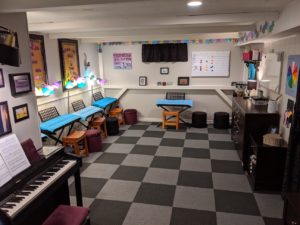 The Music Box can comfortably accommodate a keyboard class of 6 students and their parents, offers convenient and comfortable areas for parents taking care of the needs of babies/toddlers, provides a comfortable waiting area and lots of space for an  interactive learning experience.